PROVIDERS OF HYPNOTHERAPY IN PUTNEY SOUTH-WEST LONDON
MG Hypnosis was set up by Marygrace Anderson and Michael Gorbell, offering hypnotherapy, psychotherapy and life coaching in South-West London. We bring all of our experience and passion for hypnotherapy to our clients. If you are looking for hypnotherapy in Putney, Fulham and Chiswick, please contact us today for a confidential, no obligation chat. Below you will find brief biographies for Marygrace and Michael.

We hope to hear from you soon!
MARYGRACE ANDERSON
BA, DHP, DCH, GHR Reg, NCH, Certified Hypnotherapist and Psychotherapist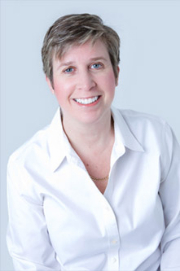 Marygrace received her advanced professional diploma as a Psychotherapist and Hypnotherapist from the highly respected Institute of Clinical Hypnosis in London. She attended Colorado's Regis University, where she graduated with a Bachelor of Arts degree in Sociology and minored in Psychology. Her training was intensive and covered special master classes in Energy Therapies (including Emotional Freedom Therapy), Hypnobirthing, Life Coaching, and Working with Children.

She is a registered member of AICH and the GHR (General Hypnotherapy Register) in addition to the NGH USA (National Guild of Hypnotists) and BACP. She works as a teaching assistant with the Institute of Clinical Hypnosis, attending advanced courses throughout each year to constantly hone her skills. She holds full liability insurance, and enhanced disclosure certification.

Marygrace visited a Hypnotherapist to help her stop smoking and had her "wow" moment. She decided there and then that she wanted to help others do the same and make other improvements in their lives. She has not looked back since. The effectiveness of the session lasted a life time. She has a natural ability at working with children (aged 7 upwards) and young adults (aged 20 to 40), helping people manage their problems and deal with issues like anxiety and modern day stress.

Marygrace moved to London from Washington, DC in 1991. She lives and works in Putney, Wandsworth in South West London. Running, reading, travelling, learning new skills and playing with her young daughter and laughing are her favourite pastime activities.
MICHAEL J. GORBELL
Certified Hypnotherapist and Psychotherapist (DCH, DHP). Member of the GHR, NCH
Michael received his advance degree in Hypnotherapy and Psychotherapy with the ICH (Institute of Clinical Hypnosis in London). He holds an advanced diploma in Cognitive-Behavioural Hypnotherapy. Michael is a registered member of the NGH USA (National Guild of Hypnotists) and the GHR (General Hypnotherapy Register). He is fully insured and CRB checked.

Michael is experienced in Emotional Freedom Techniques (TFT), Energy Therapies, Life Coaching, Mediation and Healing. He has been particularly successful working with clients suffering with emotional and mental abuse. He had developed a unique technique whereby he combines hypnotherapy and healing. Michael's interest in alternative therapies began with learning spiritual healing, and lead him to become a hypnotherapist. It was a natural progression as his ability to have instant rapport with individuals, suited working one-on-one with clients. His clients testimonials speak for themselves. Michael's enthusiasm comes from the knowledge he can help people with a range of issues.

Michael is based in Putney, SW London. When he's not working, you can find him visiting friends, reading or out walking the love of his life, Megan, his Irish Terrier.
Marygrace Anderson and Michael Gorbell are members of the following bodies:
The National Council for Hypnotherapy represents over one thousand eight hundred UK based hypnotherapists, and monitors its members to ensure the highest standards of professionalism are upheld.

The General Hypnotherapy Register - The UK's largest professional Register of Hypnotherapists and The Administering Agency for the General Hypnotherapy Standards Council.
"I will practise the techniques you have shown me, and have to say that I am feeling much calmer - which hopefully will last!"
Jane, London