OUR HYPNOTHERAPY SERVICES
MG Hypnosis is a specialised Hypnotherapy practice working in Putney and Chiswick, London. We are dedicated, experienced and professional hypnotherapists who know first hand how hypnotherapy can change lives. We offer home visits or Skype sessions (depending on the service required). We offer. Read more about the hypnotherapy services we provide below.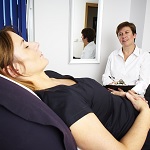 Hypnotherapy is a results based therapy that can help you to achieve changes in your life in a positive, helpful way. How we think and feel about certain aspects of our life can be changed by the use of our own minds and commitment, effectually improving our lives, or moving us in a new direction. Hypnosis is not an abnormal condition, rather a natural state which we enter each and every day.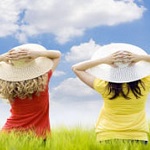 Are you looking for specialist in Hypnosis for children? Helping children and young adults believe in themselves and achieve their full potential is something that we are passionate about. All kids, at some point, will have concerns, worries or develop fears, which we can't always understand as parents. When it's our own child, no matter what age, the only concern is to make them feel better, happier, and back in control.
SMOKING CESSATION THERAPY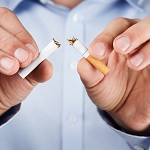 MG Hypnosis is passionate about helping you "quit the habit". Hypnotherapy is a quick, effective and positive experience. We are London's premier hypnotherapy clinic and our reputation is built upon by our very high success rates.Our smoking cessation incorporates learning techniques outside of hypnosis (NLP - Neuro-Linguistic Programming, among others) and reinforcing them during the hypnotherapy session.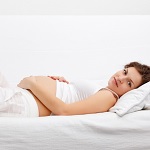 Giving birth and becoming a mother is a great personal adventure, but it is also a period in which your body and mind will undergo many emotional and physical changes. To help with these changes, Marygrace runs Hypnobirthing classes in Putney, South-West London. The sessions will assist expectant mothers to deal with a wide spectrum of conditions, such as relaxation, breathing techniques, pain management during childbirth (without relying on pharmaceuticals), taking control of the birthing experience, and learning ways of overcoming "postnatal blues".
SKYPE HYPNOTHERAPY SESSIONS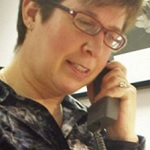 We offer Hypnotherapy sessions over Skype as part of our service. It is easy, convenient, flexible, and confidential. You can have a session anywhere, at home or while you are travelling, and still receive all the benefits of a face-to-face session. You also have the choice of using a web cam video or just voice calls for extra privacy.
"The flights to India went so much better than my flights beforehand, I was able to use the visualization and breathing exercises you gave me to keep me calm throughout the journey."
M.E., London