Cognitive Behavioural Therapy (CBT) and Life Coaching with MG Hypnosis. Sessions available in our practices in Putney and online. See below for more details.
COGNITIVE BEHAVIOURAL THERAPY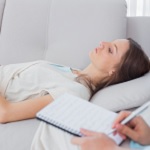 Cognitive Behavioural Therapy (H-CBT) is a fantastic tool for learning to become your own therapist. We work together to stop the repetitive negative thoughts or habits and replace them with more constructive and positive thinking. You will learn how to stop and ask yourself helpful questions instead of automatically reacting to situations.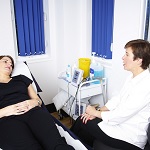 Life coaching provides direct support, guidance and encouragement that helps individuals identify and achieve their goals, in a practical, time-limited, structured and forward-thinking format. A skilled coach does not have all the answers - his / her ability is to draw the answers from an individual through appropriate questioning, thus developing their capabilities. Success is based on the collaborative partnership developed between and individual and their coach.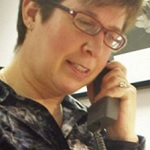 We offer Cognitive Behavioural Therapy (H-CBT) Pyschotherapy and Life Coaching online as part of our service. It is easy, convenient, flexible, and confidential. You can have a session anywhere, at home or while you are travelling, and still receive all the benefits of a face-to-face session. You also have the choice of using a web cam video or just voice calls for extra privacy.
"The flights to India went so much better than my flights beforehand, I was able to use the visualization and breathing exercises you gave me to keep me calm throughout the journey."
M.E., London